Against hate
Whistles against crying, German girl: British collects donations
During the bankruptcy of the DFB against England, a crying German girl was acclaimed. It was hostile on the net. A Brit started a fundraiser because of this.
During the defeat of the German team in the round of 16 of the European Championship against England (0: 2), an image captured by television cameras traveled the rounds. This showed a crying girl who was shocked by the departure of the Germans. A Briton has now started a fundraising campaign for the girl.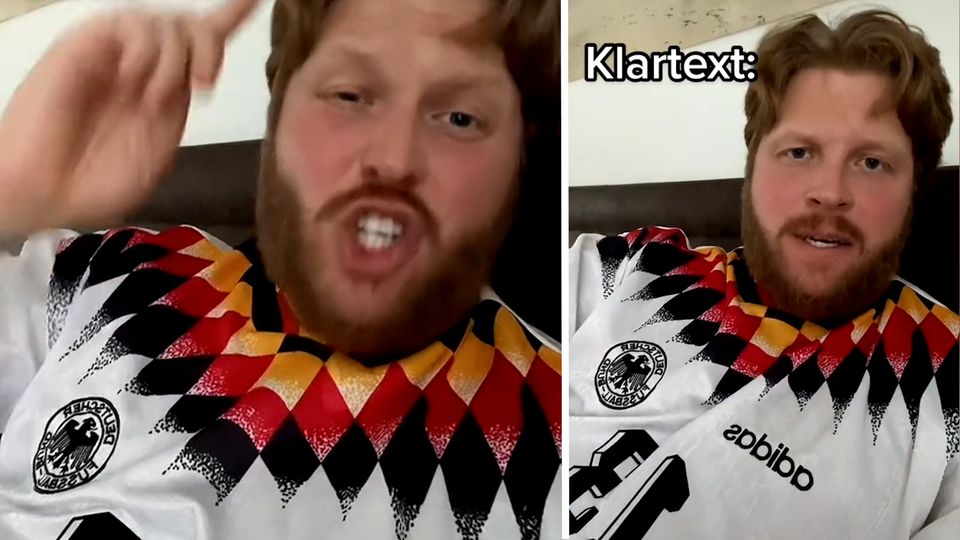 After the game, the crying girl was shown on television and stadium screens. Then many English fans cheered. Subsequently, the image of the girl went viral on the Internet. It was shared on social media with sometimes very insulting and aggressive comments with references to World War II. Many Brits had condemned him harshly, including former English footballers Gary Lineker and Stan Collymore.
The fundraising campaign has raised just under £ 8,000 so far.

Collymore, a former Three Lions international, shared some of the hurtful posts on his Twitter channel, expressing his lack of understanding of this form of malice. England icon Gary Lineker was also stunned. "Absolutely disgusting and vile xenophobia," he posted.
To counter the hatred, British Joal Hughes started a fundraising campaign for the girl. A fundraising drive has raised nearly £ 8,000 so far, and the original £ 500 target was far exceeded in no time. The donor wrote: "We want to show that not everyone in Britain is terrible."
To update: The fundraiser brought in much more money than expected. You can read all the information here.
objective
"Professional food trailblazer. Devoted communicator. Friendly writer. Avid problem solver. Tv aficionado. Lifelong social media fanatic."