The phone and smartwatch are available for purchase starting March 22.
Huawei announces the launch of the P50 Pro and Watch GT Runner in the UK, and the P50 Pro continues the iconic photography of the P series.
The P50 Pro runs on updated EMUI 12 and comes with a bigger screen and longer battery life while remaining lightweight.
An entirely new dual-array camera design has been introduced, along with a 200x zoom range, 4K video recording, and macro photography.
The P50 Pro is priced at £1099.99 and is available in Cocoa Gold and Black Gold from Huawei's store.
Customers who purchase it from Huawei Store before March 31 will receive a gift, Huawei FreeBuds Pro and a silicone phone case, as well as a free six-month subscription to Huawei Music Premium and protection against screen damage in the event of a crash. from an accident.
The GT racing watch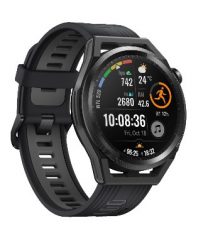 The Watch GT Runner is ideal for those who exercise regularly and features the new Huawei TruSeen 5.0+ heart rate monitoring technology and dual-band five-system GNSS positioning that accurately monitors your running trajectory.
The watch is priced at £259 and is available in black and gray from Huawei's store and select retailers.
Customers who purchase GT Runner from the Huawei store before March 30 will receive a free gift, Huawei FreeBuds 4i and a headphone case.
"Total social media fan. Travel maven. Evil coffee nerd. Extreme zombie specialist. Wannabe baconaholic. Organizer."