Charles Philip Arthur George was officially proclaimed King Charles III of the United Kingdom and several Commonwealth of Nations countries on Saturday. That is what the Accession Council did.
He had been king since Elizabeth died on Thursday, but the council formally confirmed the succession.
Millions of people around the world were able to watch the ceremony live on television. The council also formally announced the king's name. Carlos already announced on Thursday that as king he will not change his name and will bear the name of Carlos III.
The Accession Council is a ceremonial body that meets only after the monarch's death at St. James's Palace in London. It is made up of members of the Privy Council, the advisory body to the British monarch, former prime ministers, members of the House of Lords and the House of Lords, bishops, judges and the mayor and councilors of London.
In the presence of the new Prince of Wales, William, and the Queen Consort Camilla, the council accepted the proclamation by "God save the kingA delegation then went to the new king to formally inform him. The cameras were not welcome. In the throne room of the palace, Charles took an oath of allegiance to the Protestant church and signed the proclamation. He gave permission for all kinds of formal seals to be used by cabinet ministers.
Normally, the Adhesion Council meets the day after the monarch's death. Because Elizabeth's death was not announced until Thursday night, it was postponed for a day.
Members of the Accession Council in the throne room.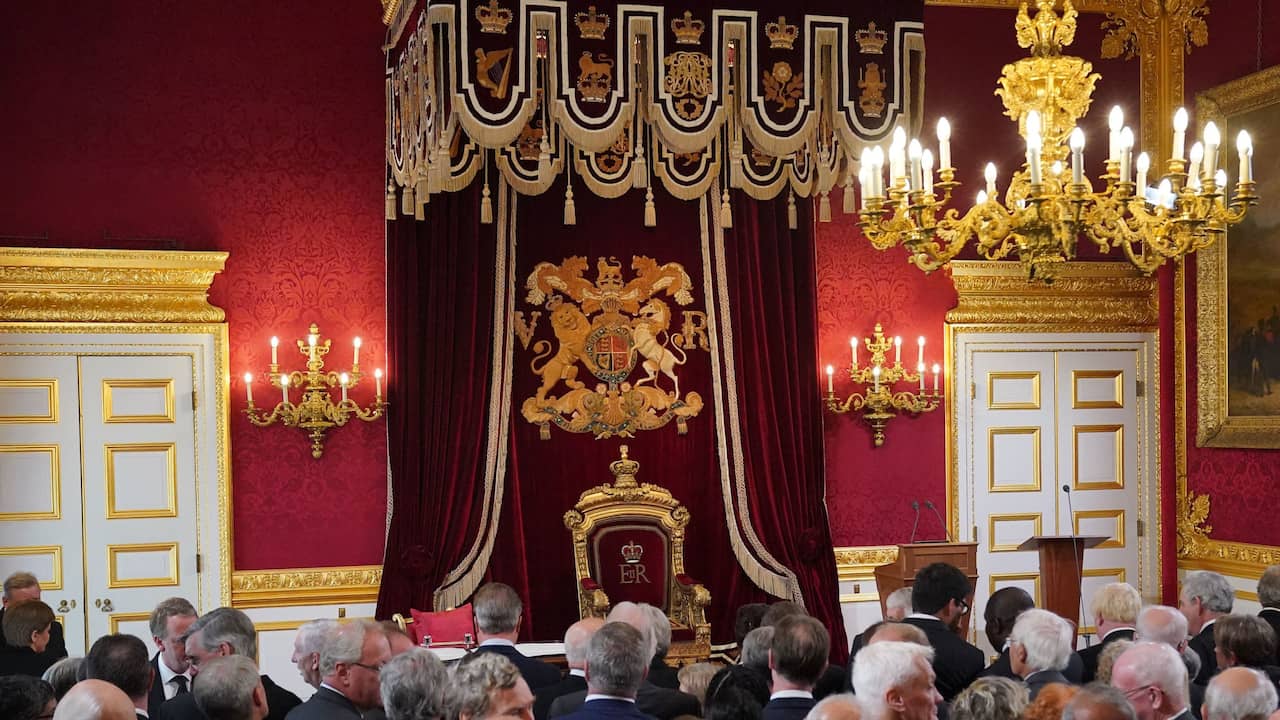 Charles also goes to Buckingham Palace and Trafalgar Square
Shortly after the ceremony at St. James's Palace, Charles III is also proclaimed king on the balcony of Buckingham Palace and in Trafalgar Square. Over the next few days, he visits different parts of the kingdom.
Later on Saturday, members of the British House of Commons will also take the oath of allegiance to King Charles. Parliamentarians also write a message of condolence to the new king. On Friday, the House of Commons held a memorial service for Queen Elizabeth, with 182 MPs paying tribute to the British queen.
"Friendly travel trailblazer. Certified gamer. Evil bacon practitioner. Analyst. Problem solver."