1 hour before (Updated 1 hour ago)
Julien Russo

React
It was one of the big announcements of the Apple Event Unleashed that took place last Monday. New playlists focusing on moods and activities are coming to Apple Music. Apple had given some examples, such as a playlist for dinner, for a romantic evening, to play video games, to drive …
Apple Music Voice Plan will have access to tons of playlists
To enhance your Apple Music experience, the Californian giant had the idea to launch 250 playlists to be heard during an activity or according to your mood.
With the voice plan subscription, Siri will be able to access this long list of playlists where simple voice command, it will be possible to say:
Hey Siri, give me a playlist for a dinner with friends
Hey Siri, give me a playlist to spark my creativity
Hey Siri, give me a playlist to cook
Hey Siri, put me a playlist for my family vacation
Hey Siri, give me a playlist for my game night
Apple Music editorial teams have produced phenomenal work It took several months to bring various playlists that will highlight the music you want to listen to.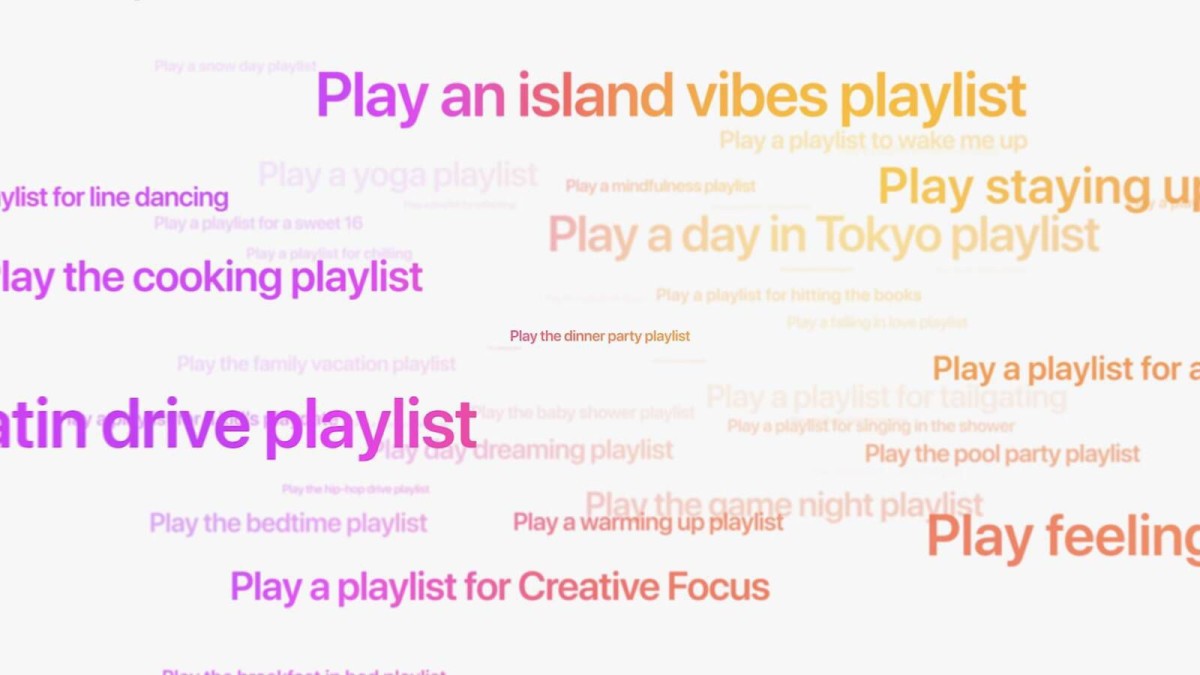 As the MacStories website discovered, Apple today began rolling out 250 playlists per track in the United States, but also in the rest of the countries where the streaming service is available. You will understand that Apple is preparing the ground for the imminent arrival of Voice Plan.
MacStories has listed all the new playlists that are now available on Apple Music France. It's in English, but you just have to translate the playlist and you can find it easily.
We find playlists like:
Singing in the shower (with Britney Spears and Lady Gaga)
Good news !
Feeling happy
Love sickness
Mourning
Sleep
Relax
Feel confident
Positivity
Press restart
Feel
Calm moment
In the office
Productivity
Brainstorming
Study session
Office party
Monday in the morning
Beach party
Cocktail
Morning walk
Fell in love
Thanksgiving dinner
Wedding
Happy Birthday
Trot
Warming up
Nautical sports
To stay healthy
Girls party
Sunday morning
Back home
Morning tea
They are very much and can be found in seconds using Siri and Voice Plan.
At the moment Apple has not communicated the date of availability of your subscription, the only information communicated is that it will occur in autumn in the following countries: Australia, Austria, Canada, China, France, Germany, Hong Kong, India, Ireland, Italy, Japan, Mexico, New Zealand, Spain, Taiwan, the United Kingdom and the United States.
"Professional food trailblazer. Devoted communicator. Friendly writer. Avid problem solver. Tv aficionado. Lifelong social media fanatic."